About Electrical Engineering Program
The Electrical Engineering program at the Department of Electrical Engineering offers with following fields of study:
Communication
Power
Computer
The bachelor's degree program in Electrical Engineering focuses on providing exposure to mathematics and physics, followed by an intense coverage of electrical engineering in both classroom and laboratory settings. This structure suggests a comprehensive curriculum that aims to provide students with a solid foundation in the fundamental principles of mathematics and physics, which are crucial for understanding electrical engineering concepts. As the program progresses, students can expect to delve into more specialized electrical engineering subjects. These might include courses on circuit analysis, electronic devices and circuits, power systems, digital systems, control systems, signal processing, communications, and electromagnetic fields. The combination of theoretical classroom learning and hands-on laboratory work is common in engineering programs, enabling students to apply their knowledge and develop practical skills through experiments, projects, and simulations. It is often encouraged for students pursuing a bachelor's degree in electrical engineering, as well as other engineering disciplines, to join professional organizations. Joining such organizations can provide numerous benefits and opportunities for students to widen their exposure to engineering research and industry.
Keeping in view the requirement of the technology concentrated in Khyber Pakhtunkhwa, the major streams of Electrical Power, Communication, Electronics, and Computer that is almost always required, have been started SINCE 2011 with the future focus on Green energy, Information Security, Industrial Power Control, Solar Power, Energy efficient systems, Signal processing, and Networks. Well-equipped and state-of-the-art laboratories, with dedicated faculty and lab staff, have strengthened this Engineering Program and been able to bring better Engineers to innovate the current status of the common man and society. The Electrical Engineering Program at Gomal University is the ONLY PEC-ACCREDITED PROGRAM in this region under LEVEL-II.
For the Bachelor of Electrical Engineering, a candidate who has passed the FSc. Pre-Engineering, ICS, or DAE (relevant stream) securing at least 60% marks.
For the Bachelor of Electrical Engineering, a candidate who has passed the ETEA Test secured at least 33% marks. Two test Opportunities are available for candidates per year.
Laboratories and Other Facilities
We soar a fleet of 09 plus laboratories for the Electrical Engineering program covering the broad spectrum of Engineering core courses (Circuits Analysis, Digital Logis Design, Electronics, Signal Processing, Communication, and Power), these fully equipped state-of-the-art laboratories include:
Electrical Circuits Lab
Electronic Circuits Lab
Electrical Machines and Control Systems Lab
Communication (Analog and Digital) Lab
Microwave and Antennas Lab
Embedded Systems Lab
Optical Communication Lab
Power Engineering Lab
Computer Lab
Artificial Intelligence Lab
Final Year Design Projects Lab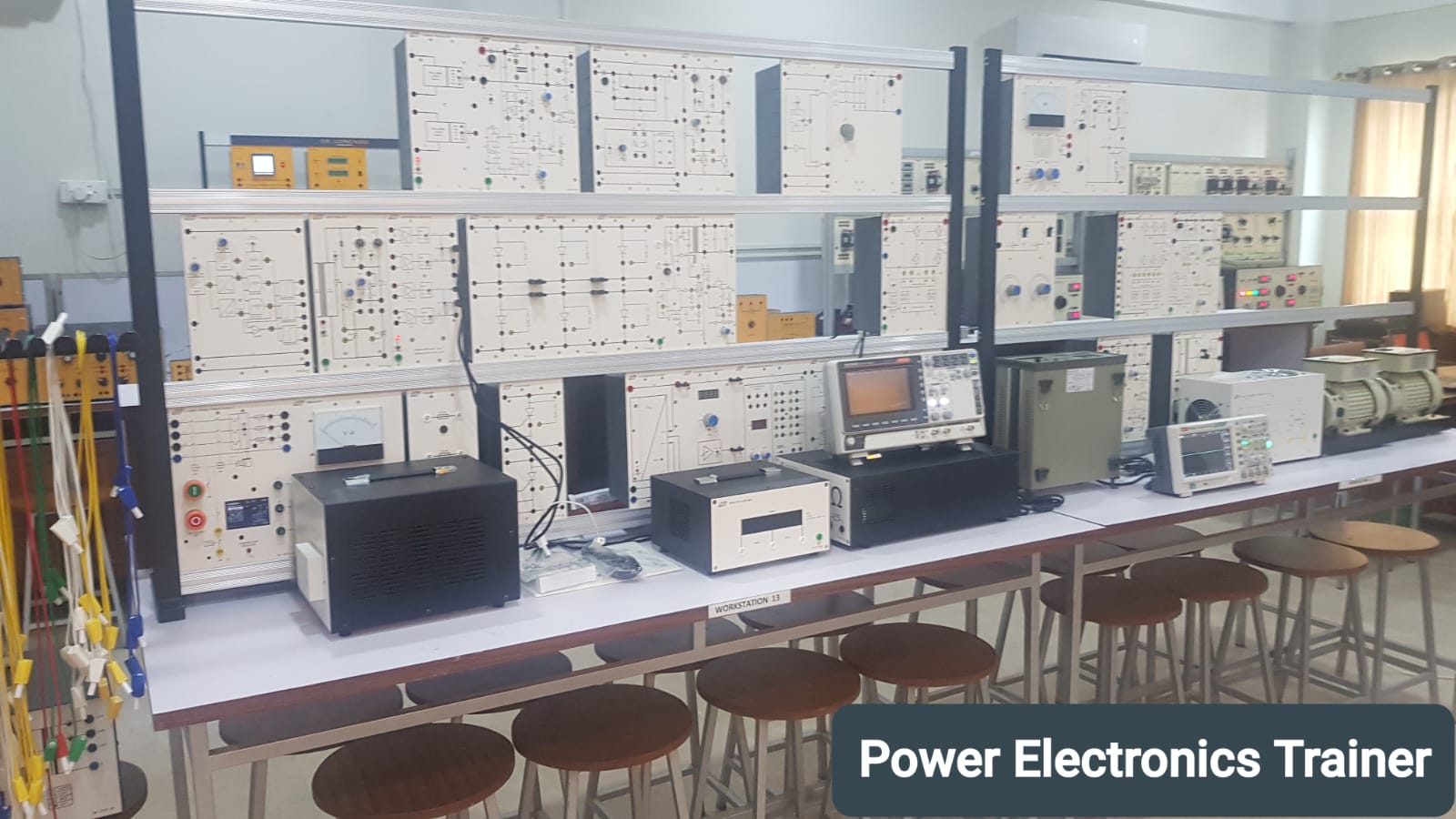 Having a department with highly qualified faculty members who are engaged in diverse electrical engineering research directions is a valuable asset for students such as Research Opportunities, Mentorship, Publication and Conference Participation, Exposure to Diverse Research Directions, and Collaboration Opportunities.
B.Sc Electrical Engineering Curriculum